Description:
Sportspathy is a non-government organisation that hope to promote good well-being of adolescents, achieving goal number 3 of the Sustainable Development Goals issued by the United Nations. Sportspathy, a name that combined the words "sports" and "empathy", aiming to take care of secondary school students' physical and mental health.  The logo, with an upright stand in the middle, representing CUHK undergraduates, and several semi-circles surrounding it, representing the secondary school students, shows the idea that we hope to influence generations by generations through this service project.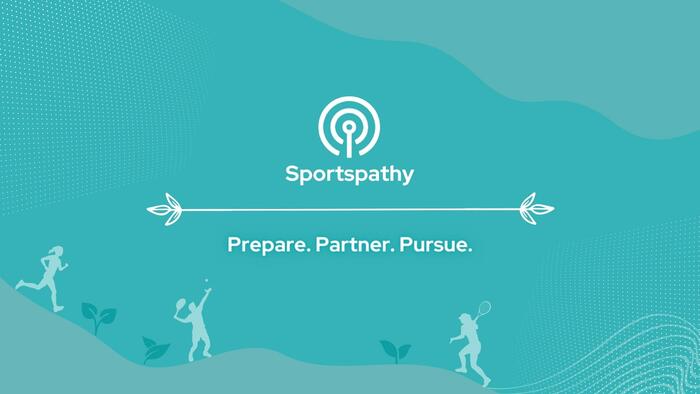 Objective(s): 
Our objective is to offer a hand to secondary school students to improve their physical and mental well-being. Viewing the situation under COVID-19 where most secondary school students lack sufficient physical exercise and suffer from anxiety and depression due to academics studies, our team hopes to create and operate a website called 'Sportspathy', providing a platform that connects secondary school students with CUHK undergraduate students through sports and mentorship program. 
 
Summary of IDEA: 
1)    What kind of the social issue / problem will the project tackle? 
​Studying in Hong Kong brings enormous pressure and stress to students, especially seniors who face the HKDSE public examination for university entrance soon. It is beyond a doubt that academics have been one of the major sources of stress for secondary school students. Under COVID-19 where students can only have virtual lesson, mental health issues had been magnified, with 1 in 4 students reported high levels of anxiety. Though we are now at the stage of post pandemic period, the situation continues as students are still feeling lost about their future, uncertain about their path in the university. Moreover, a huge number of secondary school students lack sufficient physical exercise due to the pandemic and tight teaching schedules, resulting in poor physical health. Against this backdrop, this project will tackle both the mental and physical health problems of secondary school students. 
 
 
2)    How is the project different from other projects addressing the same social issue / problem? 
The main feature of our webpage which differentiates us from others is that we establish a long-lasting relationship -- friendship with our customers. Through our mentorship program, students can connect with our mentors, asking questions regarding studies, CUHK admission and university life. Students can keep in touch with mentors even after graduation, chatting with one another and having sport gatherings. In our website, we will update different universities' information and their event dates on our calendar. Adding to the above is that our mentors answer students' questions in live dialogues, if not with their firsthand experiences in CUHK, being different from those chatbot provided by universities' official website. Through our website and sports program, it is hoped that youngsters can have a good physical and mental well-being through joining just one program. 
 
 
3)    Who will benefit if the project is implemented? 
Firstly, it is beneficial to secondary school students. We wish that Sportspathy can become part of students' life, maintaining both their physical and mental health and achieving a balance between health and academics. Secondly, mentors involved in the mentorship program will be benefitted from the sports activities as well, improving one's physical health. Kindness and care will also grow in their hearts through serving and caring the community. Friendship built within students and mentors will benefit both in the long term. Finally, a virtuous cycle will generate as students contribute back to the community as they grow up. 
 
 
 
Prepare for future studies 
Partner with mentors 
Pursue a good well-being 
  
As we believed to help the next generations. 
#SunnyPassion2022/2023